ED O. BRIDGMAN
MBA, PMP
Lean Six Sigma Master Black Belt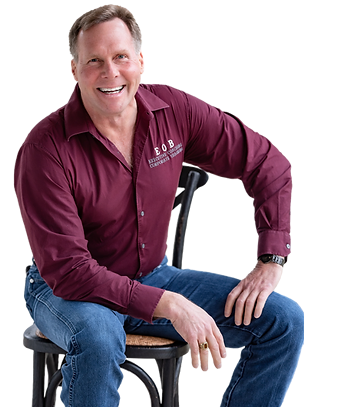 The more complicated my responsibilities become the more I use what I learned growing up on a ranch in Kansas. The Air Force sent me to Austin in 1981 and allowed me to earn a degree in Electrical Hardware Design Engineer with a Top Secret Security Clearance. In 1989, I co-authored "Six-Sigma Quality Initiatives" earning Motorola the 1st Malcom Baldridge award from President Ronald Reagan. I spent the next three years on an audit team introducing the 6-Sigma concepts to Motorola's largest suppliers and customers. Even though my obligation to President Reagan was satisfied several companies wanted more Six Sigma Consulting, thus EOB Consulting was born.
​I received my MBA from St. Edwards University and worked as an adjunct professor for three Universities. I have also earned a Project Management Professional (PMP) certification from the Project Management Institute. Additionally, I hold four patents in Business.
In 2010 the British Petroleum oil spill resulted in BP being fined $24 Billion to be spent in the tourist industry along the Gulf Coast. Ed researched tourist industries and realized the financial potential of the Outdoor Hospitality industry. In January of 2013 Ed purchased 20 acres south of Mobile Alabama ideal for Homestead RV Community. For the past few years in addition to his Business Consulting courses Ed has been consulting for the RV Industry preparing Feasibility Analysis, Business Plans, Site Design Layouts and Project Managing the construction of RV Parks, Campgrounds, Resorts and Communities. Ed helps people "Maximize the value of their land."
I am passionate about working with adults to attain their goals. I have coached snow and water skiing, karate, country-western and ballroom dancing, algebra, communication and leadership skills, basketball, business and finance courses, electrical engineering, scuba diving and many other topics. I enjoy piloting aircraft, attending the Renaissance Fair, going to the movies, hiking and biking trails, hearing live music and eating barbecue.
Ed O. Bridgman MBA, PMP
Lean Six Sigma Master Black Belt
10550 Pioneer Rd.
Theodore, AL 36582
512-785-1379 (direct)
251-367-2409 (secondary #)